Moll Winner Compact -- Classic White
---
Winner Compact by moll
Space saving: the solution for small rooms
The further developed program new basic allows great flexibility and variation with extendable basic models.
Your perfect basic features: 
 Dimensions: 91×71 cm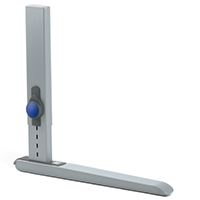 CLASSIC
Classic height adjustment with patented mounting bracket. Height adjustable in 10 steps. Mounting bracket fitted with rotary pushbutton safe for children. For desks tops between 53 and 82 cm in height.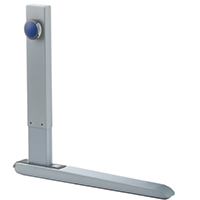 COMFORT
The user-friendly cable-pull height adjustment. With just a pull at the cable the height will adjust stepless. For child proof lock the pull mechanism can be taken off. For desk heights from 53 to 82cm.
moll – quality made in Germany!






---
Share this Product